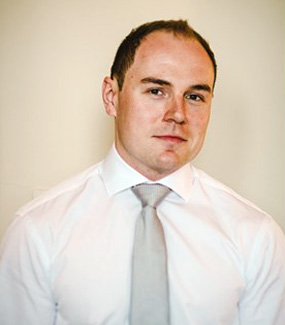 Ben Harris
Clinical Director - RCVS and EBVS European Veterinary Specialist in Small Animal Internal Medicine
MA VetMB CertSAM FLS DipECVIM-CA MRCVS
Ben graduated from Cambridge University vet school in 2002 and spent seven years in private veterinary practice in London developing his interest and skills in internal medicine. Ben completed an ECVIM residency training programme in small animal medicine at the University of Cambridge, during which he conducted clinical research and taught graduate students. During this residency, Ben completed an externship in a specialist teaching hospital in South Africa to gain further experience of infectious diseases in dogs and cats.
Ben is a Diplomate of the European College of Veterinary Internal Medicine and a European and RCVS Recognised Specialist in Small Animal Internal Medicine. Ben created an ECVIM-accredited residency training programme in his previous specialist veterinary referral centre and led the training of medicine residents. Alongside his clinical work, Ben was Head of Quality and Governance for his previous specialist hospital. After 8 years in that hospital, Ben moved to Wear Referrals as Clinical Director.
Ben's role as Clinical Director is to drive and maintain the highest clinical standards in all disciplines. This involves ensuring an evidence-based multi-disciplinary approach; supporting a process of continuous learning; fostering a collegiate atmosphere; running and responding to clinical audits; organising journal clubs; significant event reporting; morbidity & mortality analysis; and supporting clinical research projects.
Ben is a committee member of the (International) Society for Comparative Hepatology which exists to improve the understanding of liver disease in cats and dogs. His interests within the wider scope of internal medicine include uronephrology, hepatology, and immune-mediated disease.
Ben regularly participates in and presents at international conferences and CPD events and has authored peer-reviewed papers and book chapters. He is involved in multiple collaborative research projects.
Ben is a Fellow of the Linnean Society with a keen interest in primate behaviour and evolutionary biology.