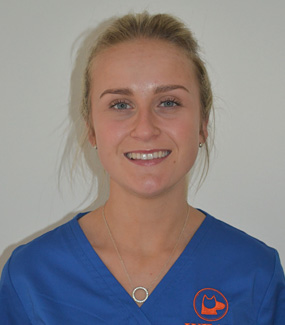 Helen Musgrave
RVN
"I've been a neurology RVN for nearly two years. I enjoy neurology as you can really see the difference that you are making to the patients during their recovery process, with working along side the physiotherapist and providing special tailored care to the individual.
Every day at Wear is different, I've developed my nursing skills to the next level and feel confident within the high standards of care that our patients receive.
Everyone at Wear is so helpful and supportive, even in such a big group of people, it's so reassuring to have.
Outside of work I spend every free minute with my horse, Albert who is nine-years-old."