Two of our specialist Vets have received industry recognition for their exceptional work.
We are celebrating a remarkable double honours success courtesy of small animal soft tissue surgery specialist Jon Hall and Toby Trimble, a specialist in anaesthesia and analgesia.
Jon has been made Professor of Small Animal Surgery at the University of Nottingham School of Veterinary Medicine and Science, while Toby has been appointed as Assistant Professor of Veterinary Anaesthesia, also at Nottingham.
Wear hospital manager Darren Stubbs said: "This is terrific news and richly deserved recognition for both Jon and Toby.
"They are both passionate about their work, highly-skilled and dedicated to helping teach and train vets of the future."
Jon has spent a lifetime in the veterinary world as his parents owned a practice near Wigan, Greater Manchester.
He said: "It's a terrific honour and a great responsibility. I am really looking forward to this new opportunity.
"There are a lot of very exciting developments in the world of veterinary surgery right now and I'm very keen to highlight and showcase these to the students and postgraduate vets training for further qualifications."
It's a happy reunion with Nottingham for Toby, who graduated from the University's School of Veterinary Medicine and Science (SVMS) in 2011.
He said: "I have so many happy memories of my time at SVMS, although I'm sure it will be a different dynamic going back there as an Assistant Professor rather than a student.
"I'm really look forward to it. I have already been involved in the teaching of veterinary surgeons and nurses at CPD events and within the hospital at Wear and find it hugely rewarding.
"To now extend that to working directly with the SVMS in teaching undergraduate and postgraduate students will be absolutely brilliant."
Jon is a RCVS and EBVS European Specialist in Small Animal Surgery, MA VetMB CertSAS DipECVS SFHEA FRCVS.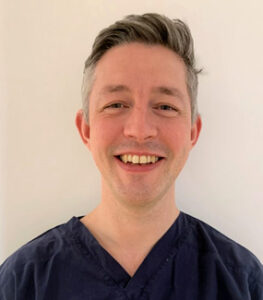 He graduated from the University of Cambridge before spending his early years as a vet at a primary care practice in Lincoln, followed by an internship at the Royal Veterinary College.
He returned to Cambridge and completed a European College of Veterinary Surgeon Residency at the university, passing his board exams in 2015.
Jon stayed at Cambridge for two more years as an affiliated lecturer before moving to Wear via the Royal (Dick) School of Veterinary Studies, where he was a senior lecturer in small animal surgery.
Toby is a European Veterinary Specialist in Anaesthesia and Analgesia BVM BVS (Hons), BVMedSci, PGCert, MVM, Dip. ECVAA, MRCVS.
After graduating, he spent two years in an exotics and small animal practice and then undertook a rotating small animal internship at Dick White Referrals.
In 2015, he started a European College of Veterinary Anaesthesia and Analgesia (ECVAA) residency at Glasgow Vet School, where he concurrently studied for a masters degree in Locoregional Anesthesia.
He joined Wear Referrals in 2018 to set up the anaesthesia and analgesia service and in 2019 became a Diplomate of the ECVAA.
Toby teaches on the Linnaeus Fundamentals of Referrals Nurse Anaesthesia programme and has led the design of two revision courses for ECVAA anaesthesia diploma candidates.
Very proud of our duo!