A young puppy has made a breath-taking recovery after specialist treatment and a week of intensive care, here at one of the UK's top small animal hospitals.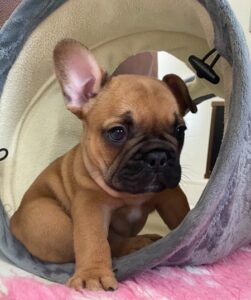 Bertie, a four-month-old French bulldog, was left fighting for his life after collapsing unable to breathe and was rushed for emergency care.
Wear's Head of Internal Medicine Chiara Giannasi took charge of the challenging case, believed to be caused by a drastic reaction to a kennel cough vaccination, and said Bertie was in serious trouble when he arrived at the hospital.
Chiara explained: "Bertie arrived as an emergency case after suffering a sudden and dramatic onset of severe breathing difficulties.
"He was in a critical condition. He was gasping and his gums were blue due to lack of oxygen.
"Bertie was so sick we were unable to do a CT scan or x-ray as he could not breathe properly when taken off oxygen. He also had to be handled very gently at all times, as any stress worsened his breathing.
"We, therefore, had to trial supportive care without any diagnostics with Bertie staying in our ICU for a week on oxygen, antibiotics and intravenous medications.
"The good news is that he responded well to our supportive care and has now made a full recovery."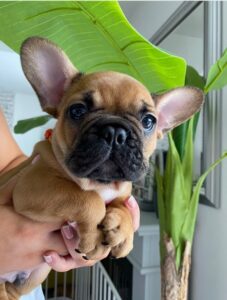 Bertie's relieved owner Natalie Carter, from Hartlepool, admitted she was distraught at her beloved pet's collapse but delighted by his expert treatment at Wear and remarkable recovery.
She said:
"I was extremely concerned and it was so serious we were not sure we would bring him home. 
Ben Harris, clinical director at Wear, said: "We're so pleased our specialist medical and ICU team were able to help Bertie.
"It's unusual for a tried-and-tested vaccine to cause a problem and a mild self-limiting cough after a live kennel cough vaccine is the most we would normally expect.
"Severe reactions are reported as occurring in fewer than 0.01 per cent of dogs. We report all suspected adverse drug reactions to the Veterinary Medicines Directorate for monitoring."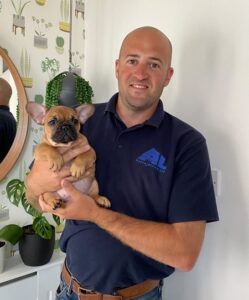 Wear Referrals has a dedicated ICU staffed every minute of the year by a highly skilled team. As well as large, comfortable walk-in kennels and observation bays, the ICU is equipped with multiple oxygen kennels, a cot for critically ill patients needing one-on-one care, a state-of-the-art crash trolley and defibrillator, patient-side oxygen and the facility to ventilate multiple patients.
Wear specialises in providing expert multidisciplinary care, including oncology, neurology, orthopaedics, soft tissue, internal medicine, cardiology, intensive care and diagnostic imaging.