This handsome chap was initially referred to us last year for further investigations after he had stopped eating. An ultrasound scan with our imaging team showed a blockage in his left ureter (the tube carrying urine from his left kidney to his bladder). Chiara, one of our medicine specialists, stabilised Raphael medically and he was then assessed by Mark, one of our specialist soft tissue surgeons.
It was decided that surgery was the best way to try and resolve Raphael's ureteral blockage. During surgery a mass was found in the lower portion of the affected ureter, which is very unusual. Part of the ureter was removed and the remainder was re-implanted into the bladder.
Raphael made a good recovery from surgery and the mass was later found to be non-cancerous.
Unfortunately Raphael re-presented to us two months later with a blockage of his right ureter and a serious injury to his right kidney due to this. On this occasion the cause was a large urinary 'stone'.
Further surgery was performed, this time to place a special device (subcutaneous ureteral bypass; SUB) which essentially functions as a new ureter. This was done using fluoroscopic (live x-ray) guidance and the aim is to leave this device in place for life. Raphael made an excellent recovery from this procedure and his right kidney injury showed signs of improvement straight after the SUB was placed. He is now four months post-op and is back to living life to the full!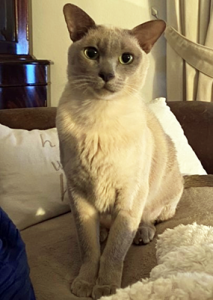 Raphael's case highlights the importance of having medical, imaging and surgical teams on hand to be able to collaborate and offer the best standard of care to our patients. At Wear Referrals we have specialists in all of these fields, making us unique in this region of the UK. Our soft tissue team are experienced in placing and managing SUB devices and welcome referrals for patients where this treatment may help.