Welcome Naomi Earley! We are delighted to have a new Diagnostic Imager join our team here at Wear Referrals. Join us as we get to know a bit about Naomi…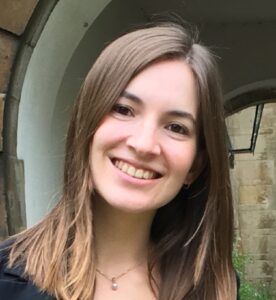 What is your job role and what does this entail?
I am a Diagnostic imager. My job role is to progress the diagnostic imaging service at Wear Referrals, perform and interpret specialist ultrasound, analyse and report radiographs and advanced imaging studies, assist with optimising image quality, teach rotating interns, supervise and assist training of human sonographers.
What is the reason for choosing Wear?
I have heard lots of positive things about Wear Referrals along the veterinary grapevine, as well as from my partner and soft tissue surgeon, Jon Hall, who already works at Wear. Wear also have fantastic imaging equipment. The team seem friendly and the hospital is very keen to progress the Diagnostic Imaging service. Being the only diagnostic imager at present means that it is an exciting and new opportunity to develop and expand the service.
What do you do outside of work/in your spare time?
Not exactly been possible in recent times, but I love to travel and visit new places. During lockdown 1.0 I became a chicken mother and so now I am a mad chicken and cat lady…. My chickens are naked neck and columbine hybrids so they are a bit different looking and produce pastel coloured eggs! I also have two Bengal cats called Tick and Flea, Jon named them, not me!