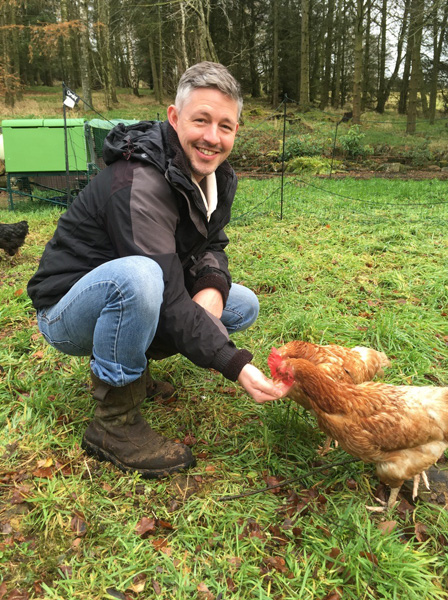 We're delighted to welcome top small animal surgery specialist Jon Hall to the team at Wear Referrals.
Accordingly, a key part of Jon's role is to ensure the hospital remains at the cutting edge of advances in animal surgery, new techniques in pet care and the latest developments in medicines.
Jon said: "I'm extremely excited to be working with the dedicated staff here at Wear; the facilities are awesome and the skills of colleagues are first class. The attitude of the business is ambitious and optimistic.
"My role here is to further develop the impressive patient care that Wear already offers and ensure the cutting-edge surgical advancements and principles refined in academia are teamed with the client care, efficiency and professionalism of the practice."
Darren Stubbs, hospital manager at Wear, said: "We are delighted to welcome a specialist of such calibre to work with our team.
"Jon is well known and highly respected in the veterinary world and brings with him a wealth of soft tissue surgery experience.
"He will be working with highly-rated clinicians Mark Gosling and Laura Homer to continue to ensure we are offering the very latest surgical techniques and care."
Jon, who runs his own company, VetEd Specialists Ltd, grew up in the veterinary world as his parents owned a practice near Wigan, Greater Manchester.
He decided to follow in their footsteps and graduated from the University of Cambridge before spending his early years as a vet at a primary care practice in Lincoln, followed by an internship at the Royal Veterinary College.
He returned to Cambridge and completed a European College of Veterinary Surgeons' Residency at the University, passing his board exams in 2015.
Jon stayed at Cambridge for two more years as an affiliated Lecturer and has now moved to Wear via the Royal (Dick) School of Veterinary Studies, where he was a Senior Lecturer in small animal surgery.