We have recently appointed a renowned specialist to head our expert neurology and neurosurgery team.
Dr Fabio Stabile, who has a keen interest for clinical research and constant improvement of veterinary medicine knowledge, joined Wear Referrals in September.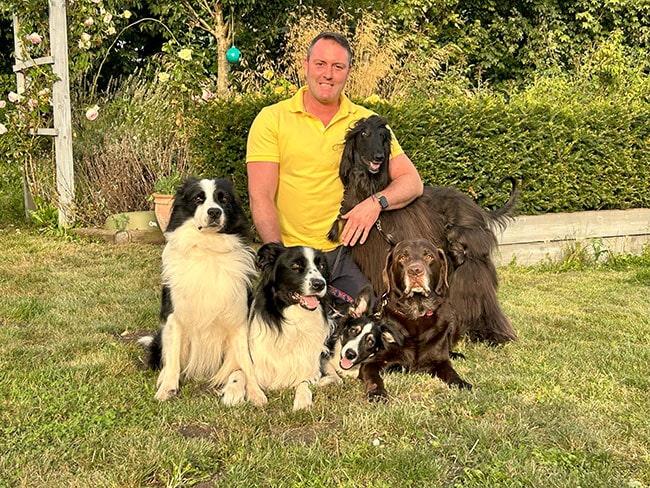 His main areas of interest are neurosurgery and epilepsy, while always aiming to provide the highest standard of care for all his patients and their owners.
Dr Stabile, an author of many scientific research studies and neurology book chapters, said: "I find nothing more satisfying than giving paralysed animals the chance to walk again and enjoy life with their owners."
After graduating from the University of Padova in Italy in 2003, Fabio then worked in a primary care small animal practice for three years.
In 2006 he undertook a PhD at the University of Padova in Small Animal Neurology and Neurosurgery.
He moved to the UK two years later where he undertook an ECVN-approved residency in neurology and neurosurgery at the Animal Health Trust and became an ECVN diplomate in 2017.
Dr Stabile, who joins Wear Referrals from fellow Linnaeus-owned Southfields Veterinary Specialists in Essex, is the subject matter expert of the Linnaeus Clinical Board for neurology and neurosurgery and vice chair of the examination committee of the European College of Veterinary Neurology.
He added: "I am thrilled to have taken up the role of head of neurology at Wear Referrals and I look forward to leading the team in the continued development of the department and its services."
Outside of work, Dr Stabile enjoys travelling, gardening, plus spending time and caring for his dogs, cat and rescue hens.